General requirements
To be launched on the Odnoklassniki platform, the application must meet the following requirements:
full, working and tested version
sufficient server resources (min. 2000 users playing simultaneously, 25,000 new users per hour)
user support
moderated group on OK.ru, which should be indicated in the application settings
if the game/application performs an action on behalf of the user (e.g. setting a status), every time before doing such an action it must ask the user's permission in the application
minimal data about the application and developer, which the administration will place on the site in the "About the developer" section. The form should be added to JIRA together with the application.
flash applications are not acceptable on our platform
Requirements to game and application icons
If you need to change the icon of your game or application, it will not be enough just to replace a .jpg or .png on your server. For the change to be visible on the portal, you should change the link in the settings of your application (e.g. add/change a GET parameter).
Ввиду того, что мы стремимся к стандартизированному и последовательному дизайну в разделе игр, мы вводим необходимые параметры для основных картинок игры:
JPEG or PNG format
without a white background
without shadows, rounded corners or outlining
without emblems such as "New", "Exclusive", etc.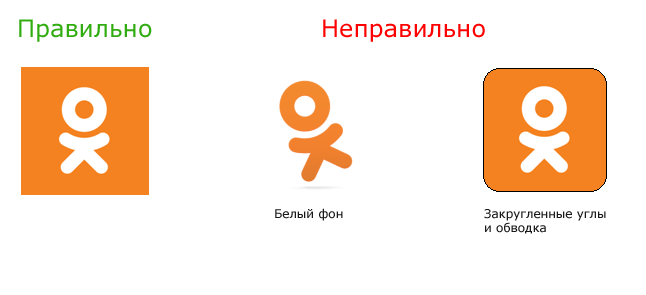 When registering a request for your application to be approved in JIRA, please state in the title that this application concerns applications, not games.
Each case is reviewed separately. The site administration reserves the right to not allow an application for other reasons.