You can send a request via JIRA through the link https://jira.apiok.ru/promorequest. Select PROMO as a project, "Selections" as a task type, and "Offers and updates" as a selection type on the next page.
Games that hold promotions for players or just received updates can enter this section of the OK game catalog.
In this case, "promotions" refers to sales of in-game currencies and/or bonuses, time-bound discounts and/or any other unique offers available for a limited time.
"Updates" refers to significant changes in the gameplay, for example, an addition of a new game world, a considerable rework of the bonus system, etc. Games that received purely technical updates (for example, switching from Flash to HTML5) are not suitable for publishing in this section.
This section is available for all OK users on all platforms, such as the desktop website, the mobile web platform, iOS and Android platforms, and looks like this:
Section on the desktop website

Section on mobile platforms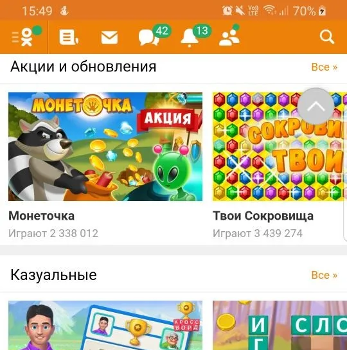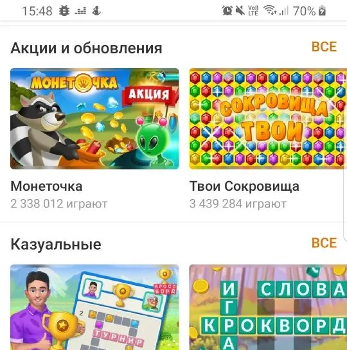 Publication rules
It's possible to get into this section on following conditions:
the promotion cannot be shorter than three days and must have an end date;
maximum duration of the game being published in the section is seven days;
after seven days of being published, the game cannot get into this section again;
you need to enter promotion dates and/or give a summary of the update in the request for publication. Screenshots of windows informing users on promotions/updates are welcome.
you need to send a request for publication no later than two days before the preferred date of the publication start;
the administration reserves the right to reject any request without explaining reasons for rejection.
How to send a request?
As usual, requests should be sent via JIRA through the link https://jira.apiok.ru/promorequest.
Please select "Selections" as a task type and choose "Offers and updates" in the "Selection type" menu on the next page. After this, fill out all other fields in the form (please pay special attention to the "Promotion description" field) and send it for a review.