Application creating
You will need to do the following to add new app on Odnoklassniki:
Register on Odnoklassniki and link an email to your account to receive emails with app data;
Obtain developer rights at https://ok.ru/devaccess
After obtaining developer rights you will get a link to add apps or external sites. Open Games and in the left-hand menu select "My uploads".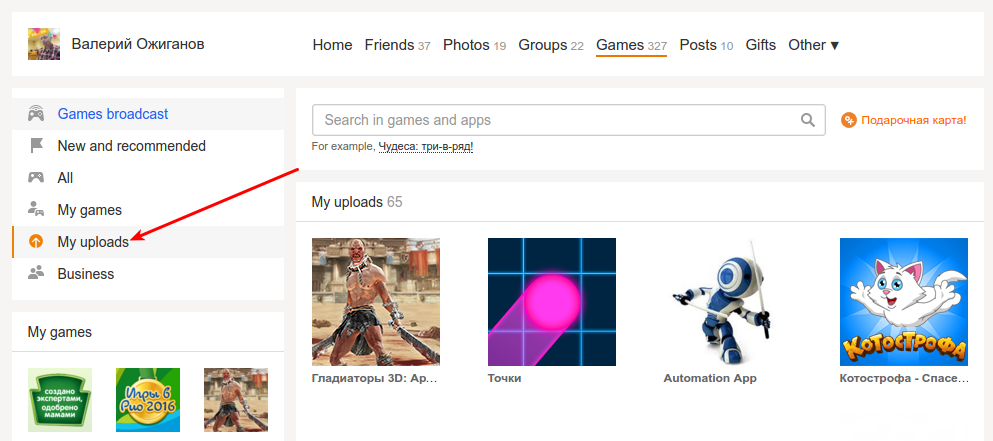 Fill out this form: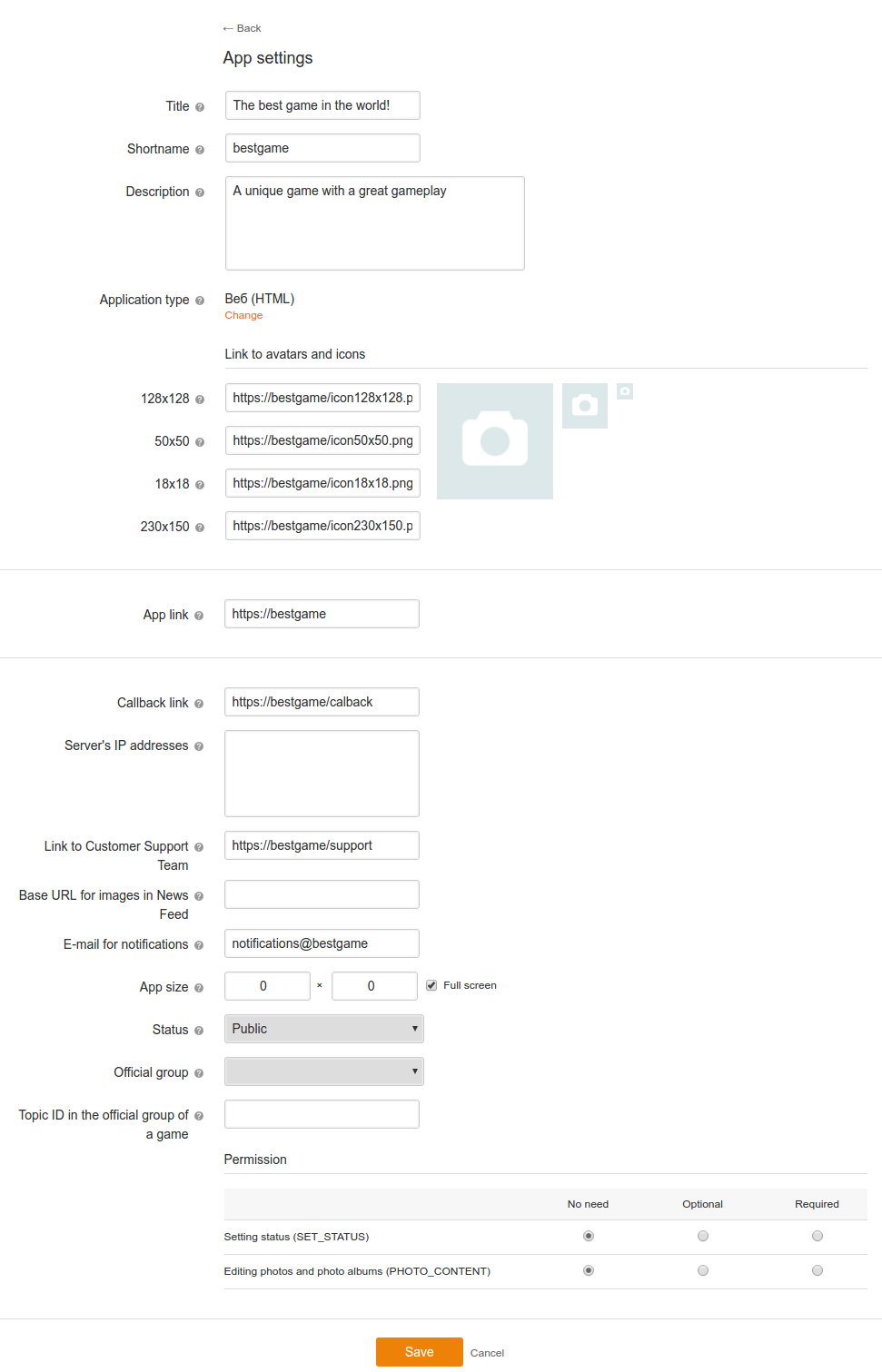 Title – the name of the app used in the catalogue and when sending invitations to the app
Shortname – a unique short name written in Latin letters without special symbols.
Short links can only be used as names for games and apps launched on the site
Description – a description of your app used for advertising purposes (maximum 250 characters);
Application type:
Link to avatars and icons – these images should be hosted externally. The icons are used in the catalogue, in apps, when posting smth to feed
App link – where content will be taken from to be displayed in the iframe during launch;
Callback link – link to your payment script (detailed information is available here: callbacks.payment)
Server's IP addresses – requests of the non session methods via REST API are only available from the listed IP addresses
Link to Customer Support Team – the app can indicate a URL for a support service to which error reports can be sent directly from the reference portal screen
E-mail for notifications – information about API platform problems or problems with payments in your application will be sent to this email
App size – size of iframe (width from 100 till 760px, height from 100 till 4000px). You can select "Full screen", then the application will be limited to the width of the monitor
Status:

Public – the app is available for users
Not available – the app isn't available for users
Hidden – the app is available only for those users who installed it
The following rights can also be requested from the user during app creating (detailed on application permission):

If you did everything correctly, you will soon receive a set of secret keys and an app ID at the email address indicated in your Odnoklassniki account.
Accessing apps:
Via Games - My uploads menu
Via a direct link: https://ok.ru/game/{application_id}
After moderation via a direct link: https://ok.ru/game/{shortname}
To access the settings click "App settings" under the app iframe:

To add other users to your app during the testing stage, click "Developers" and provide the required rights (see user roles)